HAPPY VACATION

July 10 - August 17, 2008


Biographies
Images of works
Installation views
Press release
Press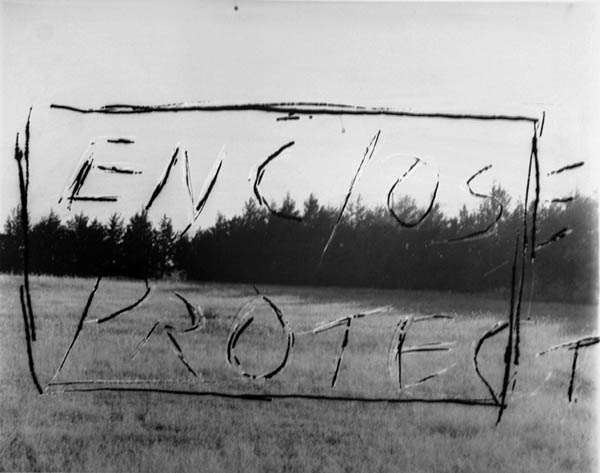 Elyse Goldberg, Enclose Protect, c.1980, Black and white silver gelatin print, 16 x 20 in.


Happy Vacation

Malachi Farrell
Elyse Goldberg
David Humphrey
Ange Leccia
Pat Place
Kim Soo-ja
Amy Sillman
Frank Schroder
Lisa Yuskavage


Happy Vacations provides travel information and ideas, plus deals on hotels, flights and more for your next vacation to Happy. Happy Vacation to you and to everyone! That place has a way of bringing about the best feelings, doesn't it?

Jane Kim / Thrust Projects is pleased to present Happy Vacation, a group exhibition that complicates the summer holidays with questions about taste, style and class. The gallery has elected to become an unhinged annex to its third floor neighbor, the Chinese travel agency Happy Vacation, and purvey a form a summer travel without destination.

The itinerary charted by Happy Vacation passes from Morocco in Ange Leccia's video to South Korea in Kim Soo-ja's photograph. Elyse Goldberg goes stateside with altered photographs of mid-western landscapes while Amy Sillman, Malachi Farrell, Lisa Yuskavage and Pat Place take uncharted side trips into more private spaces. David Humphrey and Frank Schroder have arranged small collections of work that constitute parallel worlds within the universe of Happy Vacation.

Jane Kim / Thrust Projects is located at 114 Bowery between Grand and Hester Streets, on the 3rd floor. Gallery hrs: Wed - Sun from noon to 6 pm. Directions: BD train to Grand/ F train to East Broadway/ 456 & NR to Canal/ JMZ to Bowery. For images or further information, please contact 212 431 4802 or jane@thrustprojects.com.