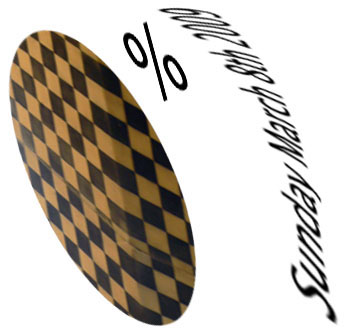 Kitty at 0%
Sunday, March 8, 2009 from 1:00 - 6:00 pm
On Friday January 16th, the exhibition Kitten opened with three hours of performances and gestures by each artist. On Sunday March 8th, the initial event will be stretched apart and slowed, making visible "the missing parts of the dimension you can't observe when things happen too fast." This is a fade or a Photoshop free transform of shape and time, from Kitten into Kitty.
-AJL, MLK, JPW3
Schedule of Performances
1:00 pm ANTI VIBE
Space becomes occupied, time is slowed down. J. Patrick will scent his whips.
Jeevan D'Souza is a singer songwriter in the vein of Frank Sinatra, Nat King Cole, and Tony Bennet. He used to teach yoga in India and the US. He does not any more. He is "in transition." Starting at 1pm, Jeevan will be performing intermittently all day long.
1:30 pm SLOWTIMES Sad
The music of Enya is celebrated.
2:00 pm MISTING

A Japanese designed humidifier blows mist at an arch. Condensation builds
3;00 pm NAP TIME (Blankets and Napkins)

Hosted by Tyler Coburn and Julia Weist."Snack it up!"
4:00 pm ENGRAVING
To be noted: Official authorization by Walsh. The emissions test of exhaust pipes. Ceremonial "bon voyage."
4:30 pm CHRONO TRIGGER
"And pretending to move things with my mind, something is thrown across the room"- Andres Laracuente
5:00 pm LOTION
To commemorate the theatrical release of the film Notorious, on January 16 th actress/dancer Robyn Young performed "Notorious", 2009 (the lyrics of Hypnotize by Notorious B.I.G.) For this performance Young will apply lotion.
6:00 pm COSMIC WETROPES TIME
The band WetRopes will channel one another through a sequence of linguistic and melodic moaning.