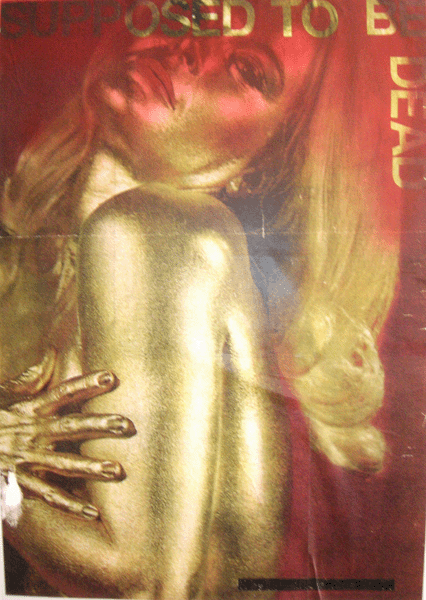 Zlatan Vukosavljevic Untitled , 2005
Collage - altered found-holograms, tape, aluminum foil, paper, spray paint; Variable dim.
Zlatan Vukosavljevic's Untitled references Schoenber's opera "Erwartung," or "Expectation." In the opera, the first written for just one performer, a woman runs through a moonlit Austrian forest in a state of delirium, searching for the body of her lover. The body itself never appears onstage, and whether or not she killed him and whether he is dead at all is never clear. Vukosavljevic's work reflects his interest in performance and stage design, creating space with the use of such found objects as striped flags and holograms from which the image has been scraped. The image of the woman is from the film "Goldfinger," in which the actress was rumored to have died from being covered in gold paint. The effect is of mystery and uncertainty. One never knows whether there is a body.
view Zlatan Vukosavljevic's Bio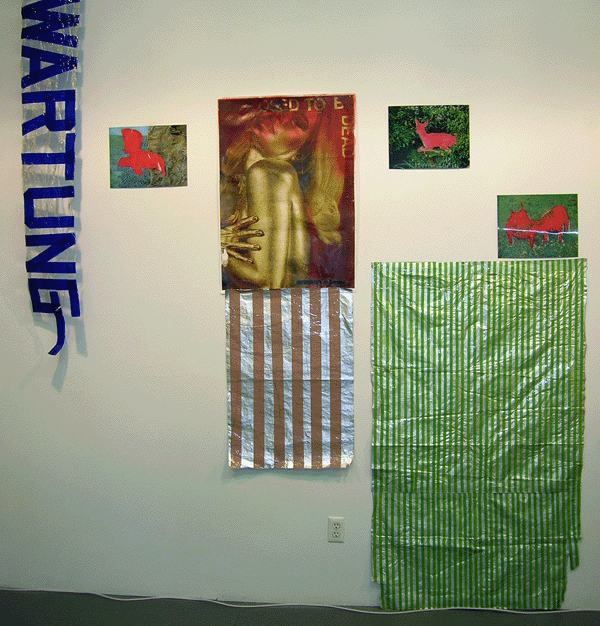 Collapsible Monuments
view individual works
Francois Boué
Malachi Farrell
Seamus Farrell
Iain Forysyth & Jane Pollard
Skylar Haskard
Wendell Kling
Norbert Schwontkowski
Jelena Tomasevic
Zlatan Vukosavljevic